【 Purpose and benefits 】
‧ DRAMeXchange provides accurate and comprehensive test results of mainstream and advanced SSD products in the market to
reflect SSDs true performance and transfer rates
‧Participating SSD vendors will have the opportunity to increase brand awareness and product visibility.
‧ DRAMeXchange's professional evaluation will strengthen SSD vendor's market position and sharpen its competitive edge
2013 Participating SSD Vendors
ADATA
Apacer
Kingfast
Kingmax
Kingston
Mach Xtreme
Micron Crucial
OCZ
Plextor
Sandisk
Strontium
Teamgroup
Tigo
Transcend
Wintec
【 2013 SSD Performance test 】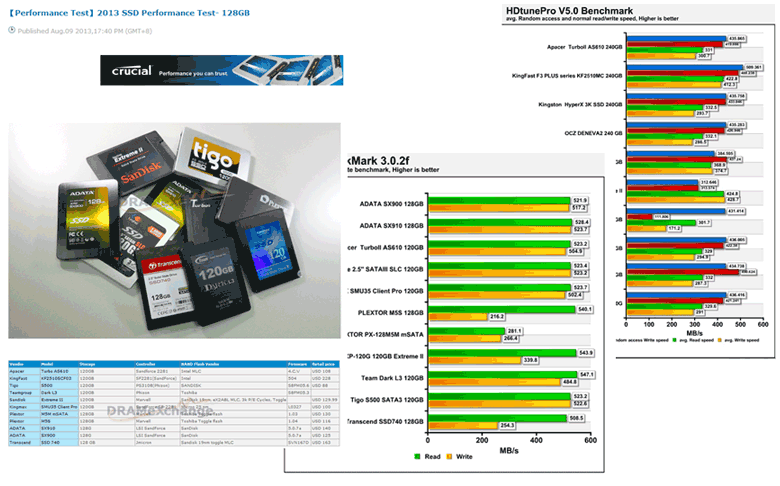 【 Category 】
SATA III & PCI-E Interface: Divided into two categories based on SSDs measurement of storage.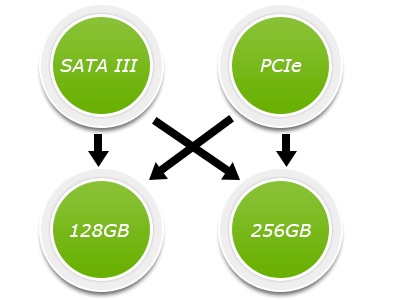 【 Project Presentation 】
Product Description
‧ Individual SSD specification and picture.
‧ Introduction of the main SSD controllers ( SandForce, Marvell and others)
‧SSD in other applications
Product Testing
‧Test scores in different categories.
‧SSD test score ranking
‧Test results will be released on Chinese/English website in June.
【 Testing criteria 】
Comprehensive test scores
‧ Transfer rate
‧ Access time
‧ Boot time
‧ File-copying speed
‧ Read and write performance
【 Project evaluation 】
Performance comparisons between 4 measurements
‧ AS SSD Benchmark -------Measure overall performance
‧ CrystalDiskMark ----------Test sequential read/write speed
‧ IOmeter----------------------I/O performance measurement
‧ ATTO Disk Benchmark---Measure overall performance
SSD evaluation article
Additional item
‧Editor's special award
【 Testing platform and software 】
Testing software
‧ AS-SSD Benchmark   1.7.473
‧ CrystalDiskMark 3.0.2f
‧ IOmeter 1.1.0-rc1
‧ ATTO Disk Benchmark 2.47
Testing platform
‧ Motherboard:GIGABYTE Z77-D3H
‧ CPU:Intel Core i7-3770
‧ Memory:8GB
‧ Operating system:Microsoft Windows 8.1
【 DRAMeXchange Banner 】
Flash news and banner placement on DRAMeXchange homepage to promote SSD performance test


【 SSD Zone/ SSD Test Forum 】
Dedicated sections for SSD performance test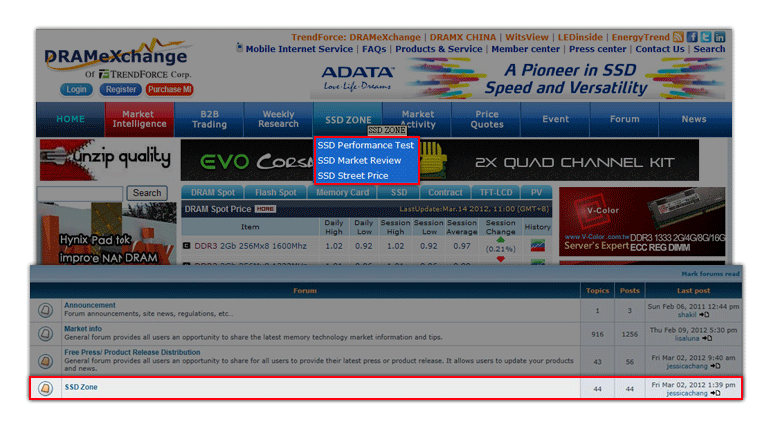 【 Test Promotion– Newsletter 】
Distribute promotional newsletter to over 147,000 members.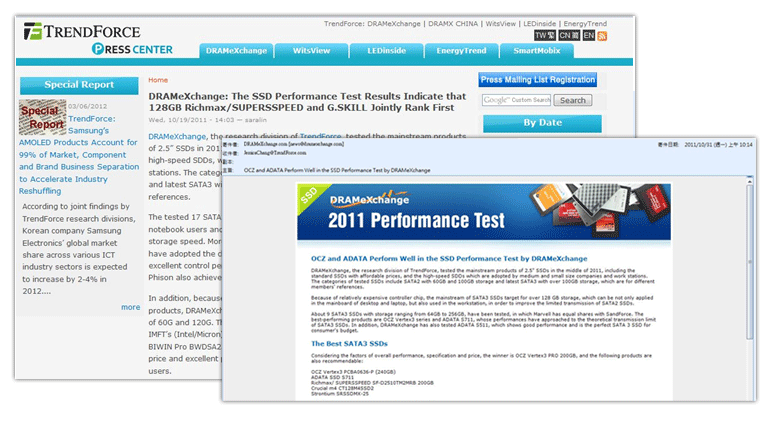 【 2014 SSD Performance Test 】